Are you interested in learning more about sustainable ways to live, work, or play? Our mission is to provide all Californians with the tools they need to take action to protect the climate and keep California cool. We've got more projects and tools in the works so come back often. In the meantime, we'd love your help in spreading our message!
What makes CoolCalifornia.org different?
Our founding partners include state government agencies, universities, and a non-profit organization, all focused on finding solutions for Californians to stop the climate crisis. We believe small, simple steps serve as building blocks for reducing your carbon footprint and making your choices matter. That's why we've worked with our partners to bring you the first peer-reviewed, California-specific online carbon footprint calculator for households and small businesses; a Cool Roofs portal; and a Funding Wizard that helps users of all types find grants, incentives, and rebates for sustainable projects.
Award Programs
The Small Business Award Program is in its 4th year and has already recognized 58 outstanding small businesses in California for the actions they have taken and the money they have saved, check out our case studies. If you are interested or know of a business that you think should be added to our list, contact us.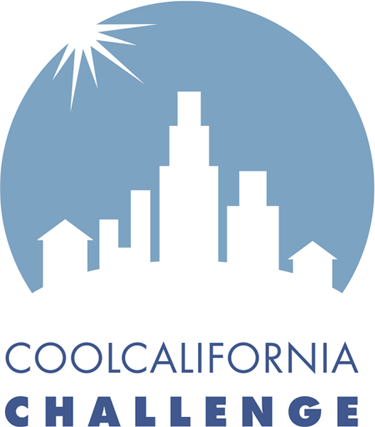 We are excited to be sponsoring the first CoolCalifornia Challenge to find the "Coolest California City". This will be the largest team eco-challenge in the history of our Golden State! See our program announcement for more information.
We want to hear from you, too! Let us know about your program. We are amazed at what one group, company, or individual can do to stop the climate crisis and we want to know more!
Get the tools you need to link to our site
Are you ready to encourage your family, friends, or customers to take the next step? Great! We've got logos and icons you can add to your website or newsletter on our Brand Toolkit page. It's your visual guide to all things CoolCalifornia.org.
Connect with us and pass along our tips and stories
Follow us on Twitter @CoolCalifornia or like us on Facebook. These are extensions of the CoolCalifornia.org website that update Californians on the latest financial incentives and resources for energy efficiency, good news stories about climate-friendly actions, tools to reduce their environmental impact, educational resources, and an interactive community devoted to spreading the word about what we can do to reduce the worst impacts of global warming.
Get our announcements
Sign up for our email list serve. We won't share your email and we won't bombard your inbox. We only send out announcements when we really want to share something about our site or one of our programs with you.
Looking for something else?
If you don't see what your are looking for, send us an email or give us a ring at 916-322-3893. We look forward to hearing from you.